So, you've already tackled the essential things your leopard gecko needs, what's next?  Now it's time for the fun stuff (or time to level up some of your items or decor.) We've collected some of our favorite leopard gecko accessories.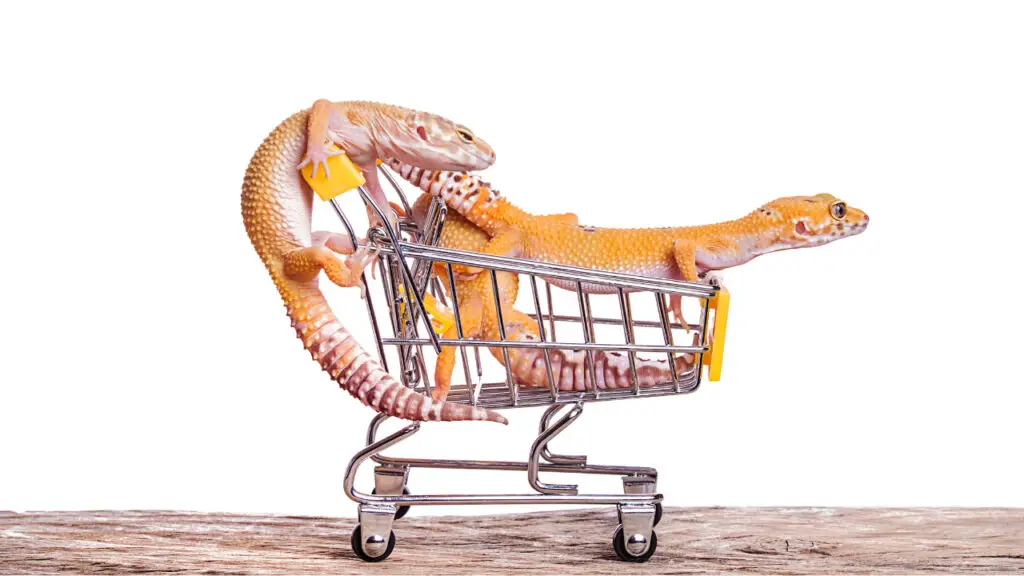 Every leopard gecko enclosure should have a water bowl.  Why not let your little lizard drink in style?
This bowl measures 7.1 x 6.3 x 3.9.  The is a small "cave" that may double as a hide for smaller lizards (or snakes.)
Related Post: Do Leopard Geckos Drink Water?
Here's a reptile hide that is designed to add some humidity to the tank, and in particular into the hide itself.  This would be great for shedding time, especially if your gecko has trouble getting off all of its old skin.
The water seeps through the pores in the terra cotta dish and adds humidity to the hide below.  This would work best on the warm side of the tank to build up the humidity.  
In the wild, leopard geckos may burrow to find a safe place out of the desert heat.  Here's a cool idea for a hide if your tank is set up and large enough for it.  It's a sculpted burrow that fits against the side of a glass tank.  Your leopard gecko can burrow "underground" and you'll still be able to see it.
Since the "burrow" is underground, when you place this on the bottom of your tank, the entrance will be slightly elevated, so you need to plan a way for your gecko to get in. 

Note this would take up a good chunk of space in an average 20 gallon tank, so make sure your enclosure has enough room before ordering.
You could also try a reptile hammock: 
Our leopard gecko would rather hang out underneath than climb on top and bask. You may have a different experience with your leopard gecko if you want to give it a try.  Just be sure not to put it too high so your leopard gecko can climb on and give it a try.
Wrap Up – Leopard Gecko Accessories
Weather you want a tiny dragon, a safe place to spend some time with your gecko, or to level up your enclosure and decor, these accessories will deliver.
While we're focused on leopard geckos in particular, most of these may also work well for other lizards, snakes, and amphibians.